Welcome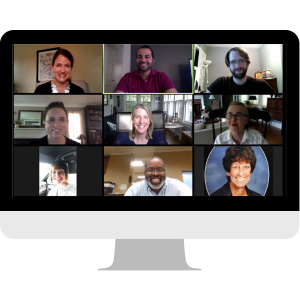 The Dearborn Library Foundation was founded in 2005 to develop and encourage the long-term financial health and growth of the Dearborn Public Library through giving, endowment and capital contributions.
As a nonprofit organization, 501(c)3, the Foundation can solicit private gifts from many sources, including those not available to a municipally funded Library. In addition, the Foundation has developed independent and prudent investment strategies and project grant processes to maximize each gift's benefit to the Library.

Mission
The Dearborn Library Foundation is an independent non-profit organization established for the purpose of benefiting, promoting, and enhancing the Library system.
You can Help!  The Library receives its basic funding from the City of Dearborn.  Foundation support from your donation helps bridge the gap between public support and the costs of additional programming and funding of projects.  Our donate link can be found above if you would like to make an online donation.
Vision
The Dearborn Library Foundation's vision is to build strong public-private partnerships with individuals, businesses, and community organizations that share our mission for creating a stronger Library that is meeting the needs of the community.
Values
The Dearborn Library Foundation values community, culture, diversity, education, literacy, and recreation.
The Dearborn Library Foundation values stewardship and prudent management of its assets.
The Dearborn Library Foundation values ethical and efficient fundraising practices and effective processing of grants to enhance the Dearborn Library system.
Board of Directors
President - Jennifer Dickey
Vice President - Zacki Khaled
Secretary - Kimberly Roberts
Treasurer - Brian Church
Serge Danielson-Francois
Holly Frank
Anne Gautreau
Suzanne Miller
Kathleen Murray
Margaret Thornburg
President Emeritus - Steven Roberts