Julie Schaefer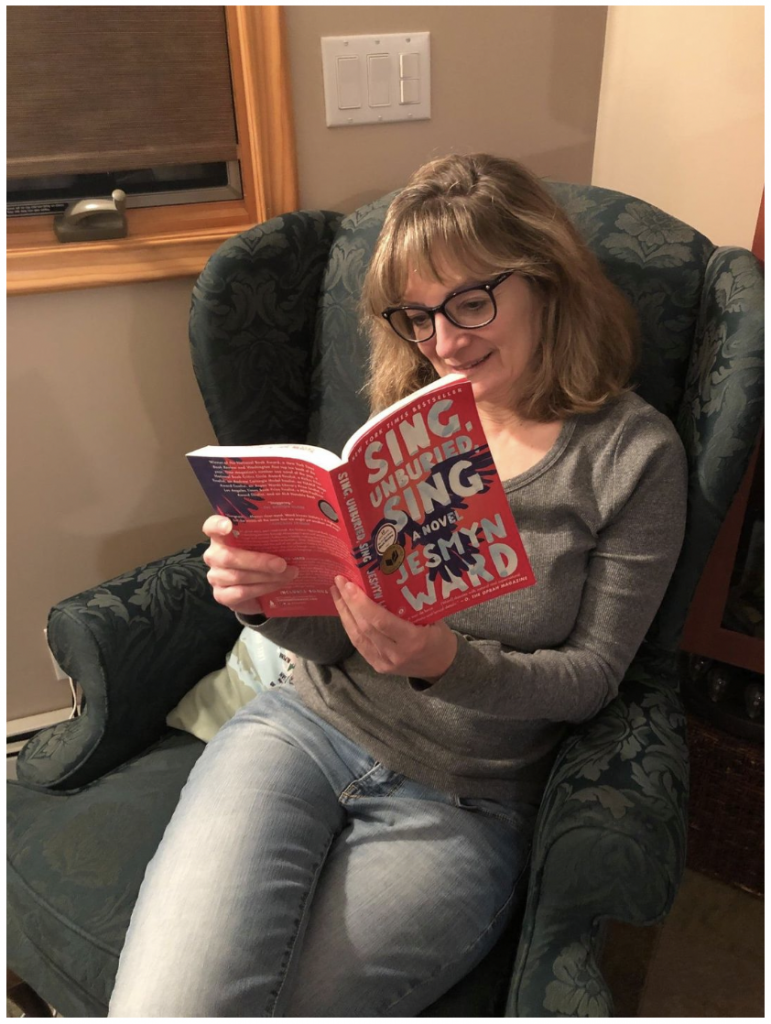 Julie Schaefer has served as Deputy Library Director for the last fourteen years. Her job involves working closely with both the staff and the library collection. She also helps develop programs and services offered to the public.
This photograph depicts Julie reading a novel for her own book club, which incidentally matches criteria for the library's upcoming Read Woke Program. Books that are considered "Woke" focus on protagonists from underrepresented or marginalized groups and/or that challenge stereotypes and social norming.
For the upcoming program, community members will read "woke" books and subsequently engage in dialogue around the themes and topics addressed by the books. Julie encourages all members of the public to participate in this reading challenge that has been designed for all ages!
She explains, "We are taking a purposeful approach to this challenge and really want to probe the themes and topics in these books. Our librarians have curated titles for the public to pursue, and the options are plentiful."
The Dearborn Public Library will host its program from January 11, 2021, through February 20, 2021. To learn more, click here or call your favorite library location during Curbside Pickup hours.
Board of Directors
President - Jennifer Dickey
Vice President - Zacki Khaled
Secretary - Kimberly Roberts
Treasurer - Brian Church
Serge Danielson-Francois
Holly Frank
Anne Gautreau
Suzanne Miller
Kathleen Murray
Margaret Thornburg
President Emeritus - Steven Roberts